To create a subdomain on your hosting account (eg. domain - letshost.ie, subdomain - kb.letshost.ie), please see the following steps:
Log in to your LetsHost Client Area and click on Services > My Services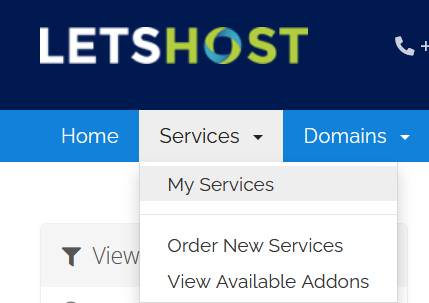 You will see your products/services listed out here. Click on the green "Active" button beside your hosting package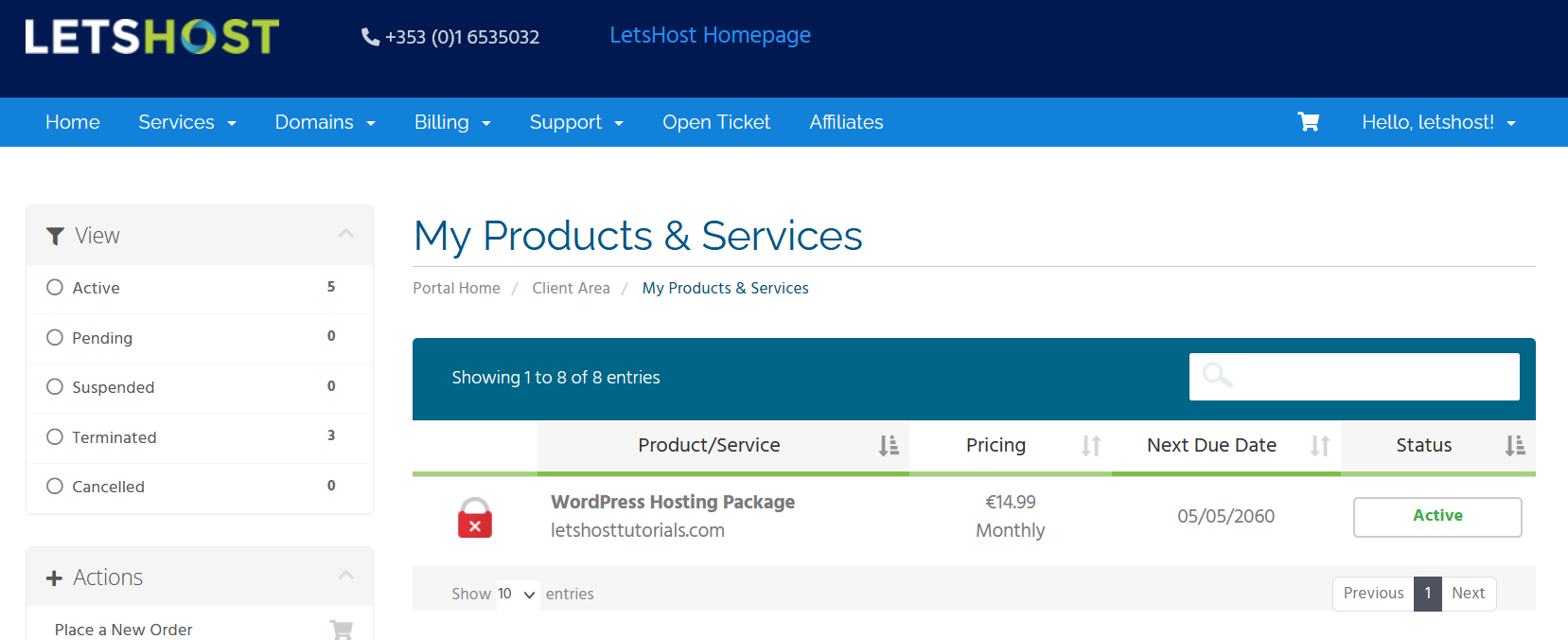 On the left, click 'Log in to cPanel'
Once logged in to cPanel, click on the icon for 'Domains'


Click the 'Create A New Domain' button on the right-hand side


Enter the subdomain that you would like to add under the "Domain" section
Untick "Share document root" and the remaining input boxes will autofill


Click 'Submit', and the subdomain will be created

Clicking 'Submit and Create Another' will create the subdomain and allow you to create another

This will also create a folder in the specified root directory (usually public_html/shop.lethosttutorials.com as per the example)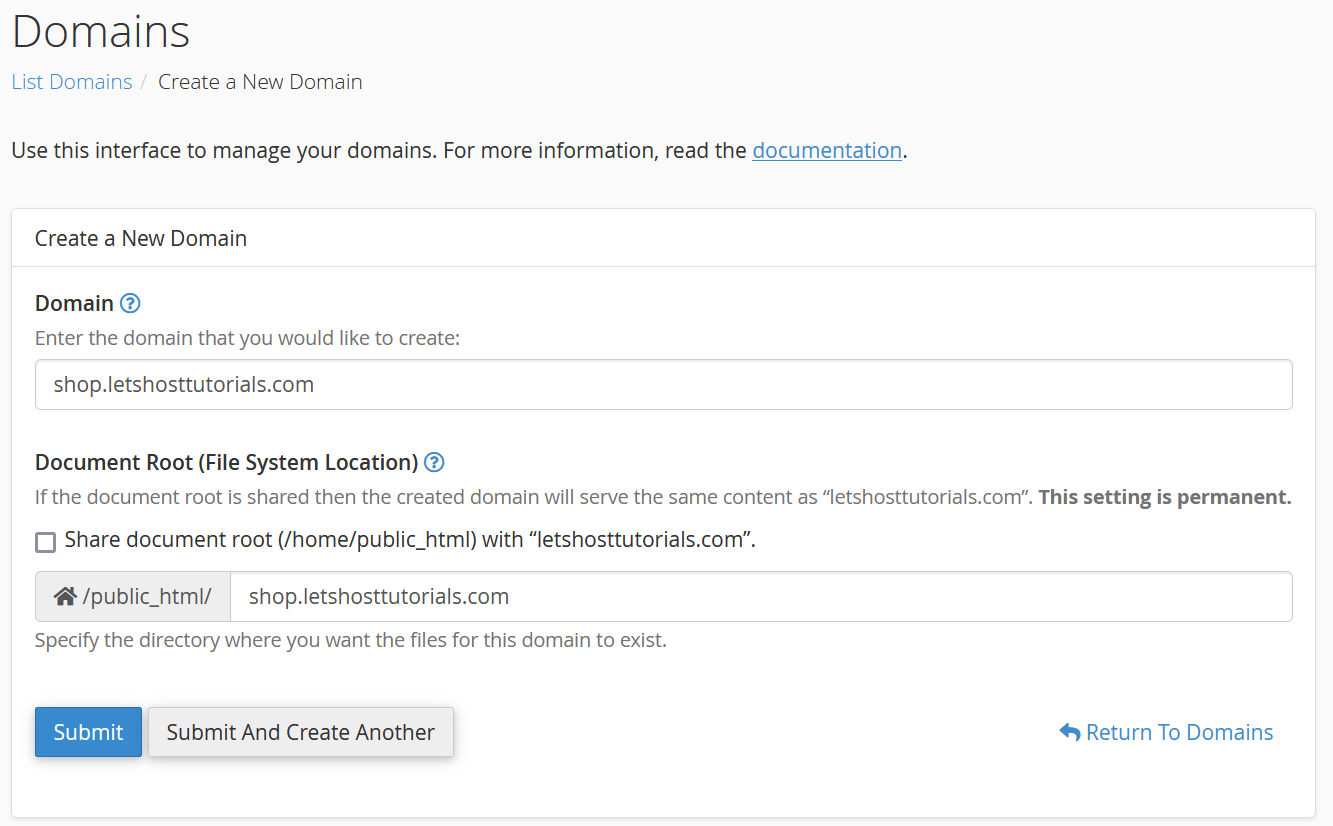 This will also create a folder in the public_html folder with the subdomain name. To upload content to the subdomain, you will need to upload it to this folder.
If you require further information/assistance on this, please submit a ticket and a member of the team will be happy to assist further.